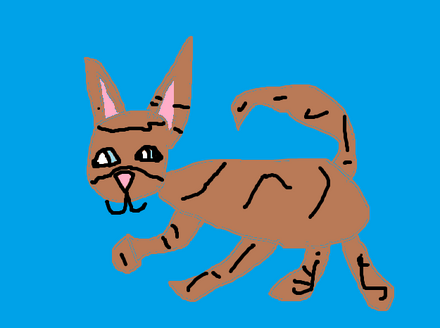 Hawk was born to Casey and Birdy with two siblings Sbakey and Camille. He was born with the spirt of a Hawk. In leaf-bare.
He was spearted by a flood in the new-leaf at the of 4 moons old. He was found by Frozenriver and Frozenfern. He meet his adopted siblings Featherkit and Blackkit(Blackheart).
That night his adopted brother was kitnape by Petalfur(Petalstar).
At 6 moons old he and his sibling became apprentice his mentor is Icestar.
Birdy alive OOC
Snow Casey SLG
Snakey alive loner
Camille alive DS
Personality
Edit
His warrior name will be Hawkspirt.
He and Russetpaw will be mates.
He will see his brother and sister again.
Ad blocker interference detected!
Wikia is a free-to-use site that makes money from advertising. We have a modified experience for viewers using ad blockers

Wikia is not accessible if you've made further modifications. Remove the custom ad blocker rule(s) and the page will load as expected.